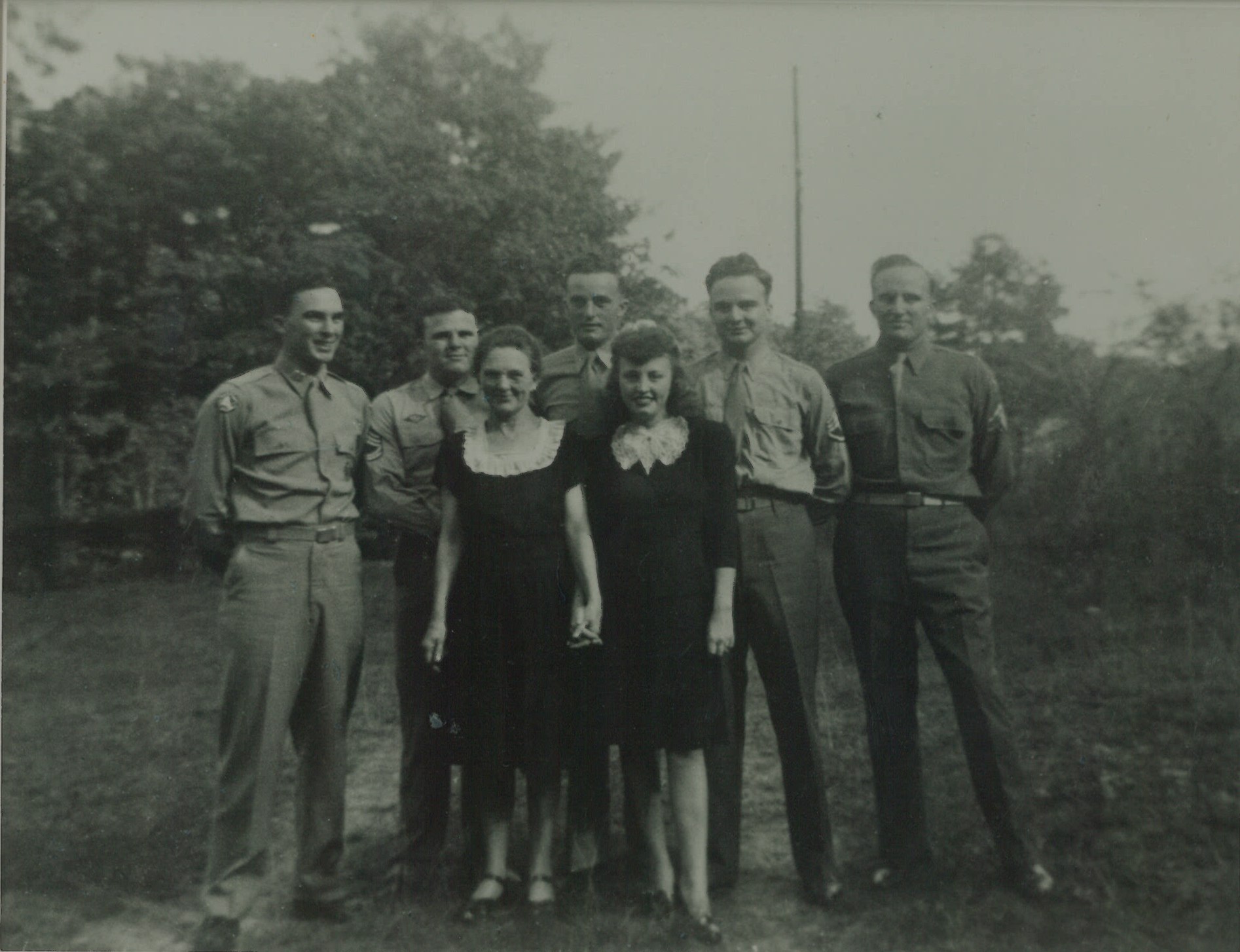 All five brothers returned from war and together started Cely Brothers Lumber Company which would come to be Cely Construction Company.
From Left to Right:
Wallace Cely: Army Corp of Engineers (blew up bridges behind enemy lines)
Raymond Cely: Air Force T/SGT Tail Gunner – Shot down over Paris and was a P.O.W. in Germany for the rest of the war.
Brooks Cely: Marines T/SGT with the famous Epson's Raiders
Jim Cely: Stateside Air Force
Charles Cely: Air Force – Guarded German P.O.W.'s
Front Row: "5 Star Mother" Constance Cely and daughter Marian Cely Tucker stayed home and ran the farm.
Cleon Cely (Father) died Nov. 1941 one month before Pearl Harbor on Dec. 7th. IT was then that all 5 Cely brothers joined the military.