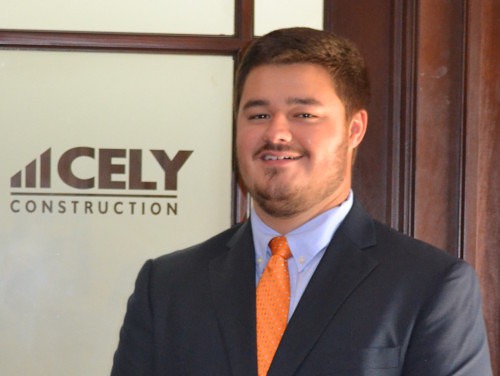 Justin Martin Press release
FOR IMMEDIATE RELEASE                                                             
June 1, 2015                                                                                             
Greenville, SC – June 1, 2015 – Cely Construction Company is pleased to announce the addition of Justin Martin to our Project Mangement and Estimating team.
 Martin is a recent gradulate of Clemson University where he earned his BS in Construction Science and Management from Clemson University with a Minor in Business.
 While still attending Clemson University, he successfully completed the American Institute of Constructors – Associate Constructor Certification (AC); and involved himself in industry organizations including the Associated Builders and Contractors of the Carolinas and Future Construction Leaders of the Upstate.
 Beginning his sohpmore year as Vice-President of the ABC Student Chapter, and serving as the President of the ABC Student Chapter both his Junior and Senior year, he continues that commitmmet to the organization today by currently holding a position on the ABC Carolinas Upstate Council and Membership Committee.
 Since 2009 he has served Cely Construction as a carpenter, superintendent, and intern as Estimator and Project Manager. He has worked on over 16 projects while at Cely, four of which he was personally awarded and/or managed.
 "It is an exciting time to be in the construction industry, and I am sincerely looking forward to building and growing our client relationships for many years to come",says Martin.  
Cely Construction Company
Proudly Building Communities and Relationships since 1948